ASM150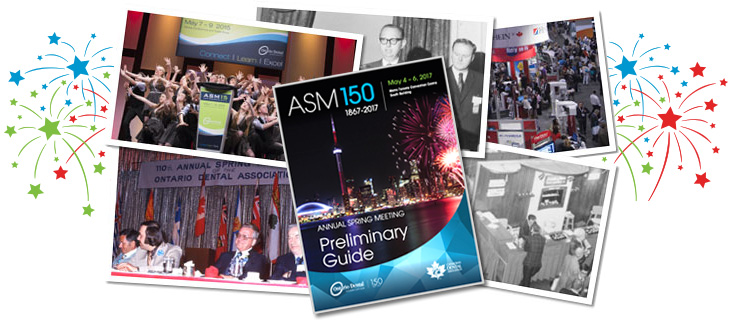 150th Annual Spring Meeting
The Ontario Dental Association invites you to join us for the
150th Annual Spring Meeting
(ASM150), taking place at the Metro Toronto Convention Centre from May 4 – 6, 2017. Now in its 150th year, the ASM attracts over 12,000 attendees, and features 75,000 square feet of exhibit space and over 300 exhibiting companies from across Canada, the United States and internationally.
Dating back to June 1889, the ODA convened its first scientific meeting in London, Ontario. This original meeting included presentations, clinical demonstrations and entertainment. Eventually this scientific meeting became an annual event, growing in size each year. Today our Annual Spring Meeting represents one of Canada's premier dental conferences, and in commemoration of the ODA's 150th anniversary we've developed a fresh new look and feel for our ASM website. Designed to allow you to quickly find the information you need, we hope that you'll enjoy browsing our new site and accessing everything you need to maximize your ASM experience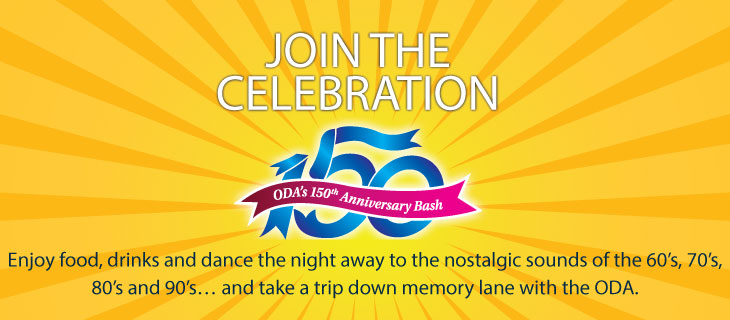 ODA's 150th Anniversary Bash
Join The Celebration!
Date: Thursday, May 4, 2017
Time: 6 to 10 p.m.
Location: Metro Toronto Convention Centre, Hall C, North Building
Enjoy a variety of food, drinks and dance the night away to the nostalgic sounds of the last four decades featuring Your Generation in Concert™. This promises to be a fun evening and your chance to take a trip down memory lane with the ODA!

Sign up for this event when you register for ASM150.
ODA members: If you are not attending ASM, and only attending the 150th Anniversary Bash, please click on the above link and register for your ticket under the Option 4 button.
Join the ODA as we celebrate 150 years of leading oral health!
Presenting Sponsors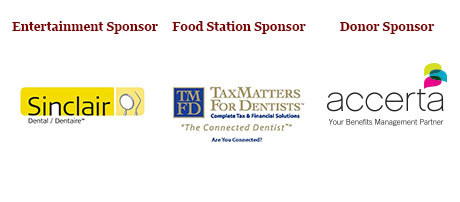 Stay tuned for more exciting 150th Anniversary event news!