Tools of the Trade
The Museum of Health Care at Kingston collection, named after Dr. Ralph and Mrs. Olga Crawford to honour their 40-year curation of dental artefacts, offers a comprehensive look at Canadian dental history from the 1800s onwards. A gift to the Museum from the Canadian Dental Association's Dentistry Canada Fund, this collection presents hundreds of priceless pieces of dental history that demonstrate just how far dentistry has come in the last 150 years. To learn more about this fascinating collection please visit the Museum of Health Care at Kingston website.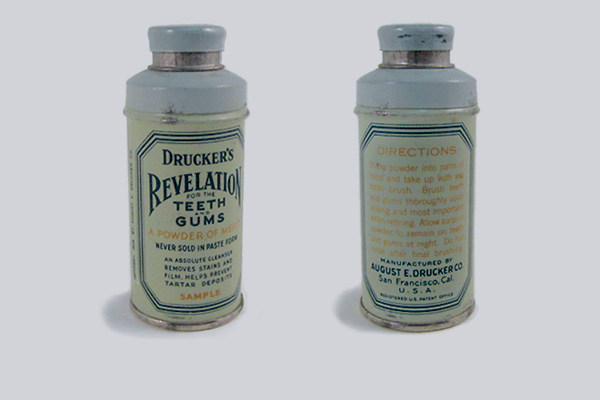 Drucker's Tooth Powder (1938-1950)
Powders were a precursor to toothpaste, dating back to Egyptian and Roman eras, sometimes made using herbs or chalk.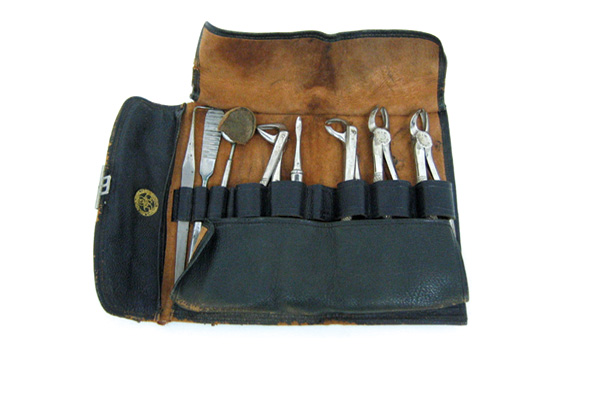 Dental Instrument Roll (1920-1930)
Set of silver metal dental instruments in folding black
leather case.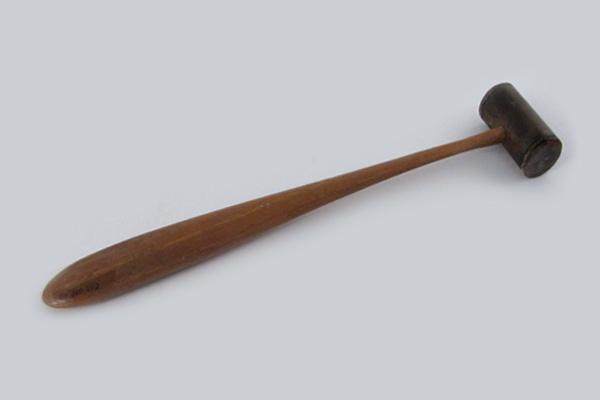 Dental Mallet (1880-1900)
Gold foil mallet, used with chisel
to extract teeth.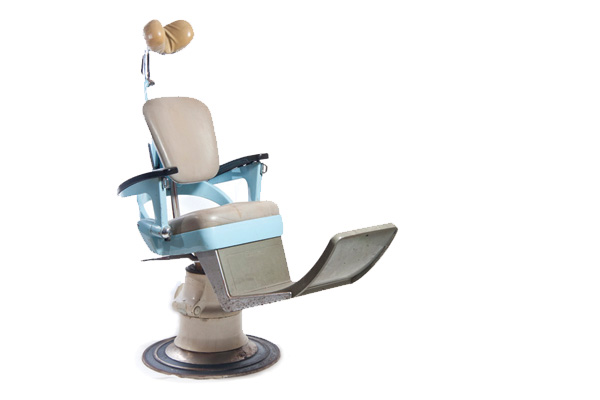 Dental Chair (1955-1965)
Metal dental chair with round metal base.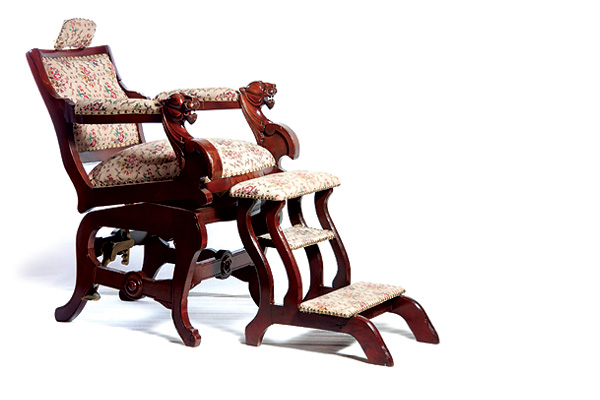 Dental chair (1885-1895)
Varnished dental chair, front of armrests are carved into lions.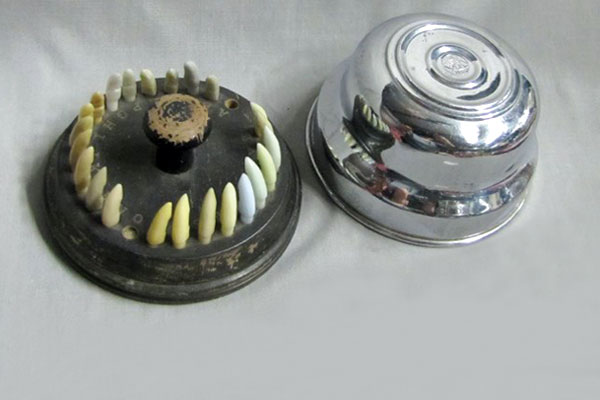 Dental Shade Guide (1915-1930)
Tooth shade guide consisting of a holder filled with porcelain teeth ranging from white to beige, each embossed with letters.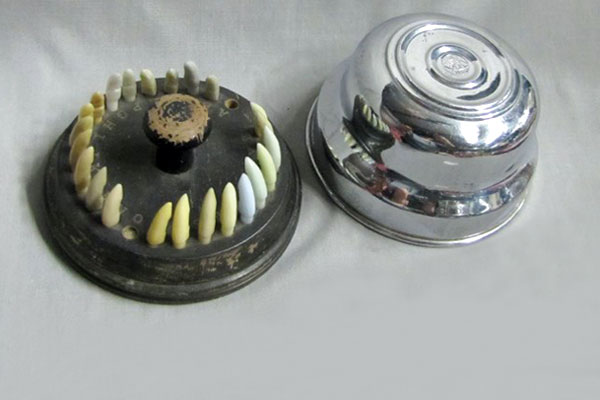 Dental Instrument Cabinet (1923)
Fourteen drawer varnished mahogany dental instrument cabinet popular in the 1920s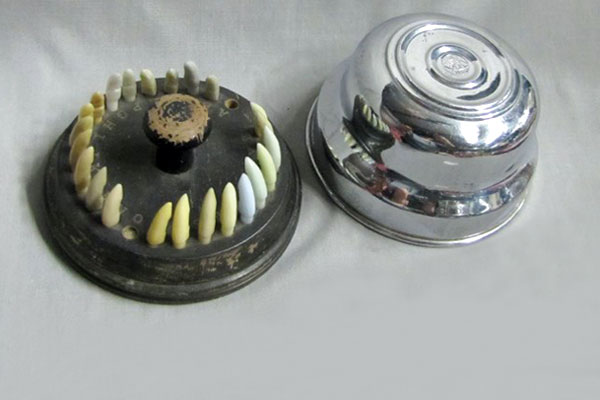 RCDC Badge (1947)
Canadian dentists first served during the Boer War. The name 'Royal Canadian Dental Corps' was chosen in 1947.
Dental Anesthesia Unit (1950-1960)
Featuring tank attachments and circular gauges for cyclopropane, nitrous oxide, oxygen and carbon dioxide.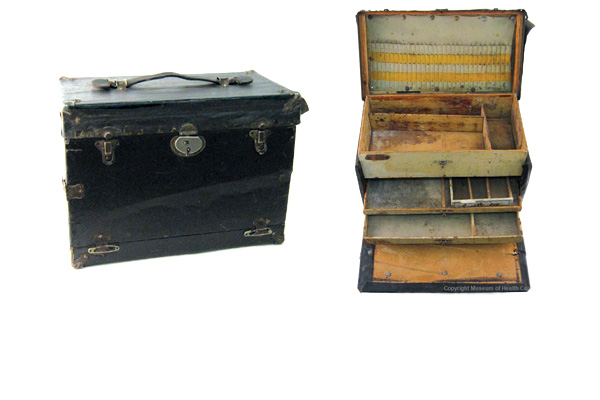 Dental Instrument Case (1930-1945)
Wooden dental instrument case covered in black leather used when travelling in rural communities.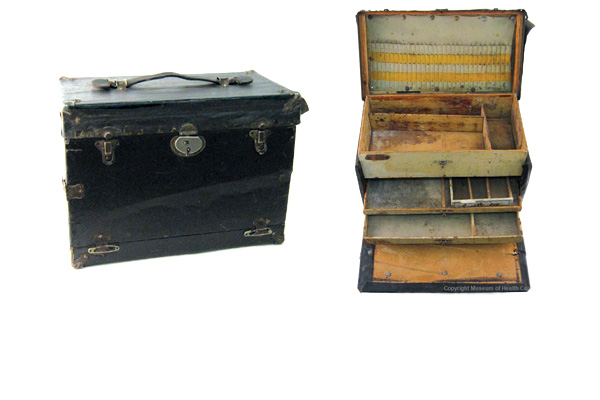 Portable Dental Case (1910-1920)
Supplies case with removable front panel, four removable drawers, two removable drawer inserts and two staircase-style top drawers.