150th EVENTS
The Rise of the ODA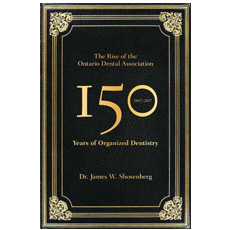 Dr. James Shosenberg has updated his narrative history of the ODA for its 150th anniversary. The Rise of the ODA: 150 Years of Organized Dentistry is sure to be a cherished keepsake for members and historians alike.

To get your free copy of The Rise of the ODA, contact Member Services. One copy per member, please.
Co-sponsored by:

150th Annual Spring Meeting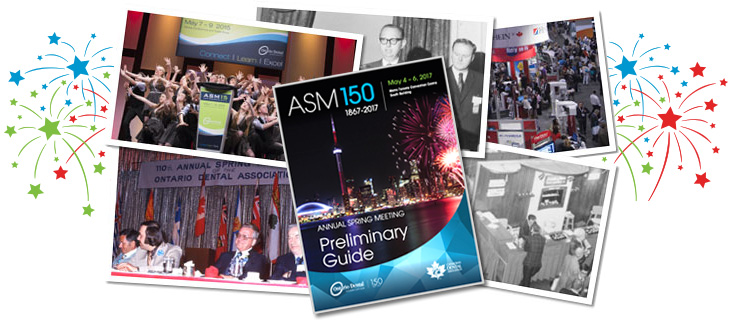 Dating back to June 1889, the ODA convened its first scientific meeting in London, Ontario. This original meeting included presentations, clinical demonstrations and entertainment. Eventually this scientific meeting became an annual event, growing in size each year. Today our Annual Spring Meeting represents one of Canada's premier dental conferences, and in commemoration of the ODA's 150th anniversary we've developed a fresh new look and feel for our ASM website. Designed to allow you to quickly find the information you need, we hope that you'll enjoy browsing our new site and accessing everything you need to maximize your ASM experience.
ODA's 150th Anniversary Bash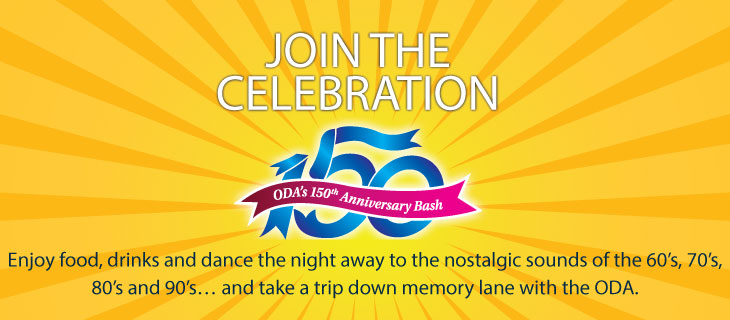 Presenting Sponsors