Presidents' Statement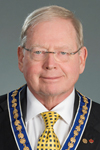 Dr. Jack McLister
President 2016/2017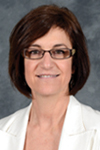 Dr. LouAnn Visconti
President-Elect 2017/2018
When Barnabas Day and nine other dentists attended the first meeting of what was then the Dental Association of Canada West in 1867, little did they know about the impact their actions would have on the profession.
Within a year of its founding, ODA members successfully lobbied the government of Ontario to create An Act Respecting Dentistry, the first legislation of its kind in the world to grant self-regulation to dentists. The early years of our Association entrenched the following principles: ensuring those who called themselves dentists were trained professionals who were qualified to practice; securing the right to self-regulation; and urging a strict adherence to a code of professional ethics. The issues facing dentistry in 1867 were starkly different to those we face today, but these principles remain relevant, and form the basis of our current mission, vision and values.
In 2017, we share an anniversary with Canada. And like our nation, the ODA has evolved and progressed tremendously over the past 150 years. This website revisits the history of dentistry in Ontario, commemorates the defining role the ODA played in shaping it, and outlines where we are today. We hope you enjoy the journey as much as our member dentists, both past and present, had in making it.